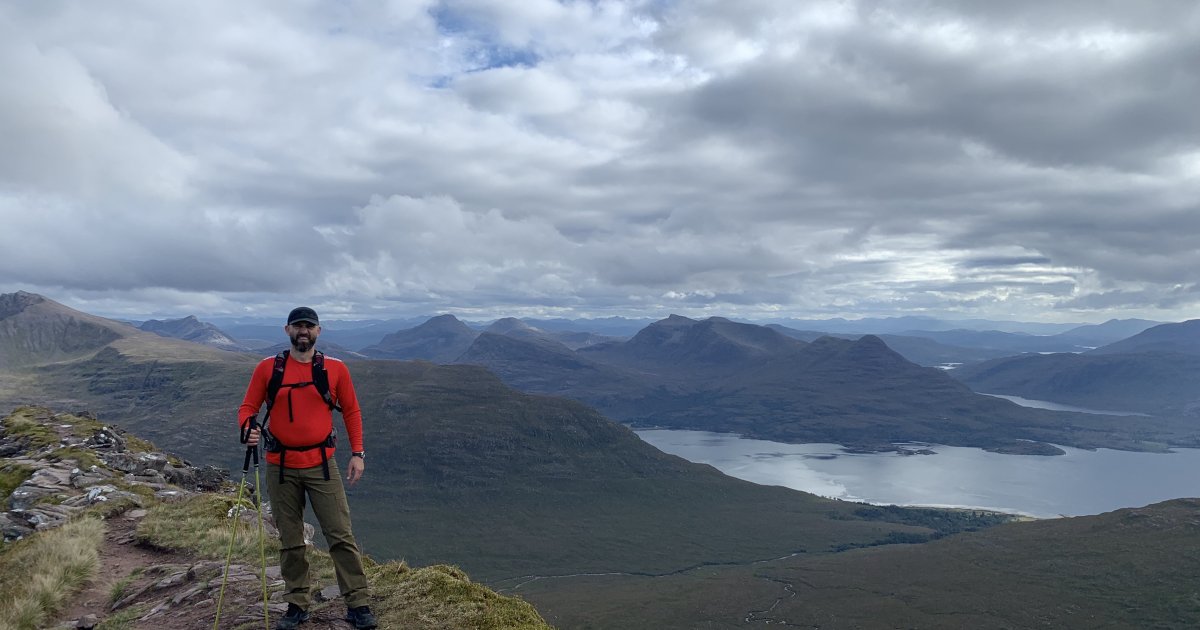 Eat, Sleep, Camp, Repeat: Helinox at OutDoor by ISPO – ispo.com
Camping and vanlife stand for freedom, adventure and pure nature. To make camping fans feel at home even in the deepest wilderness, Helinox has been providing the best possible outdoor feeling since 2009 with ultra-light camping furniture and practical equipment from chairs to carrying aids and shade providers.
Helinox will also be exhibiting at OutDoor by ISPO in Munich from June 12 to 14, presenting its innovative new products for the future. We spoke with Helinox CEO Andrew Shand about the new mass phenomenon of outdoor, the vanlife of the future and the outdoor brand's innovations at OutDoor by ISPO.
ISPO.com: What is the most important outdoor trend?
Andrew Shand: The future of outdoor is participation! Collectively and globally, we've endured a horrendous couple of years due to covid. But it has been a time in which outdoor spaces have been a salvation to many people – and indeed to many people who do not regard themselves as outdoor enthusiasts. This is a blessing to our industry, and it's incumbent on us to continue to embrace and appeal to this much wider audience to whom the word "outdoor" has a much broader meaning.
What are the current challenges in the outdoor industry? In how far do these challenges influence your actions and your company?
Increasing opportunities for everyone to participate and enjoy the outdoors is still a key challenge for our industry, but there is no doubt that the experience of Covid has collectively raised people's appreciation of the benefits of spending time and socialising outdoors. It has perhaps changed a great many people's view of the myth that the word "Outdoors" is synonymous with the idea of doing an outdoor pursuit, which may have felt like a barrier. At Helinox, we try to design and make products that everyone can carry with them and relax in to enjoy any outdoor setting in comfort.
More outdoor enthusiasts also means more responsibility for preserving our environment. What measures is Helinox taking to drive sustainability?
The journey to reduce our impact on the environment is a challenge we continuously try to improve on. Helinox works with the HIGG Index to track and measure the environmental impact of the products we manufacture, and we have a Restricted Substances List in place with supply chain partners. We use Bluesign approved fabrics on the majority of our products, and the majority of our DAC Aluminum Poles are 'Green Anodized' meaning we have removed dangerous chemicals from the manufacturing waste .
Helinox plans to adopt the ZDHC chemicals management framework in the next year to further bring definition and rigor to our chemicals management system.
Our new packaging direction is designed to reduce packing volume. For example, in order to reduce the use of single-use plastics per product, the size of polybags are made to match the size of each product. In addition, all poly bags are made with the recyclable LDPE material. We are always looking for a replacement to the poly bag. In fact, earlier this year we did a collab with surfing brand Finisterre where we used water soluble, recyclable, and biodegradable poly bags.
Why do you participate at OutDoor by ISPO and why is it important to you?
We've all waited such a long time to finally meet up as an outdoor industry community. The OutDoor by ISPO is the ideal opportunity to connect again and talk in-person with our partners across Europe.
Have you planned anything special for this trade fair? What can visitors expect?
Yes, we have completely redefined the way we will present the brand at this show. Instead of high booth walls, you will see a light touch "basecamp" footprint which emphasises a reusability and space to talk, socialise and sit in comfort.
Are there any products you will you be presenting for the first time at OutDoor by ISPO and which are these?
Yes, we will be presenting product extensions to our very popular Ultralightweight collection for backpackers & hikers as well as new products designed to meet the needs of our strongly growing Campervan consumer following.
Who are you particularly looking forward to meeting, who would you like to see at OutDoor by ISPO?
It feels like an eternity since the outdoor industry came together in one space, so we are particularly looking forward to socialising with other like-minded outdoor brands and enthusiasts.