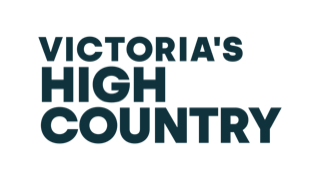 Eight Outdoor Adventures You Can Have in Mount Buffalo This Summer – Concrete Playground Melbourne

in partnership with
Mount Buffalo is an absolute dreamland for outdoor adventure lovers — think mountainous hikes, alpine lakes and heart-pumping rock climbing experiences. This expansive natural playground located on Taungurung Country is situated about a 3.5 hours' drive from Melbourne and, thanks to its endless alpine scenery, is undoubtedly worth the trip.
In partnership with Victoria's High Country, we've tracked down some of the top activities in the area, from guided walks to sky-high picnics. Whether you're camping overnight or based out of luxurious accommodation in Beechworth or Myrtleford, Mount Buffalo National Park is teeming with thrilling endeavours for every kind of adventurer. So, get out there.
GORGE HERITAGE WALK
The Gorge Heritage Walk is the perfect introduction to the Mount Buffalo region. The 2.5-kilometre track is flanked by alpine ash trees and snow gums, and signage ensures you learn fascinating details about the local area along the way. The views are also spectacular, with the best seen at the towering Crystal Brook Falls, which plunges into the Buckland Valley below. There are a few picnic tables, too, should you wish to feast mid-walk.
The trail's starting point is opposite Mount Buffalo Chalet, so don't miss your chance to visit this historical place either before or after your stroll. Plus, you'll find a new glass-bottomed lookout point nearby, where you can truly appreciate the depths of the magnificent gorge.
THE HORN TRACK (AND SUNSET PICNIC)
Mount Buffalo plateau's highest point is at the summit of The Horn, which rises 1723 metres above sea level. So, it's safe to say you'll score sprawling views of the adjacent alps from up here. How do you reach this spectacular lookout? Along the Horn Track which starts at the oh-so-scenic Horn Picnic Area.
The scenery is always remarkable no matter what time you reach the summit; however, we recommend you elevate your visit by timing your adventure at dusk. As the path to the top is relatively easy (about 45-minutes return), you can bring along a picnic basket and catch the sun set across the high plains while feasting on cheese and sipping an ice-cold brew.
Speaking of picnics, you won't find one more extreme than Bright Adventure Company's Cliff Picnic experience. Let's just say: acrophobes beware. But if you are willing to dine 300 metres above the valley floor, this unique picnic adventure will ensure your visit to the High Country is truly unforgettable.
For $449, you and your fellow adventure lover will abseil down to your sky-high picnic spot on the side of Mount Buffalo. Then, you'll tuck into a picnic hamper overflowing with locally produced goodies. You can choose what time you'd like to snack and take in the jaw-dropping vistas, too, with sunrise, lunchtime and sunset slots all available. With each picnic lasting 2.5 hours, there's loads of time to revel in this once-in-a-lifetime experience accompanied by unmatched views.
CATHEDRAL HUMP TRACK
Mount Buffalo is renowned for its striking landscapes, with the Cathedral Ranges and The Horn both widely regarded as the top landmarks in the alpine plateau. If you want to find a standout vantage point to enjoy them both, the Cathedral Hump Track is the ideal out-and-back journey.
Along the moderately challenging two-kilometre walk, hikers are rewarded with incredible 360-degree views of the surrounding granite peaks. The one-way trail reaches a lookout over Cresta Valley and the surrounding countryside, making it ideal for sunrise or sunset viewing.
KAYAK ON LAKE CATANI
Located in Mount Buffalo National Park, Lake Catani is the only place where you can enjoy a day of watersports on the mountainous plateau. Surrounded by forest and alpine heathlands, this tranquil spot is perfect for breaking out your kayak, canoe or stand-up paddleboard. And should you capsize, you can rest easy knowing the waters are a cool (but not freezing) 16 degrees celsius in the height of summer.
Want to get on the water but don't have any watercraft with you? No worries, you can hire some from the Dingo Dell Cafe just a short drive away from the lake. The alpine pool is surrounded by everything you need for a great day in the sun, including well-equipped bathrooms, barbecues, picnic tables and a jetty for bombies into the water. If you're keen to stay a while, there's also a campground which is the perfect spot to explore the area from.
THE BIG WALK
No one said stunning hikes had to be named creatively. As you might guess, The Big Walk is one of the Mount Buffalo region's most impressive full-day hikes, with a stirring trail that climbs 1000 metres in nine kilometres. All up, the hike is 11.3 kilometres long, starting at Eurobin Creek Picnic Area and finishing at Gorge Day Visitor Area. It's estimated to take five hours to complete — so this one ain't the faint-hearted.
Your calves are bound to feel the burn as you ascend the mountain, cross through various terrains and soak up the shifting landscape. But your efforts are well-rewarded, with several lookout points offering magnificent views of the Aussie alps and Buffalo Gorge.
ROCK CLIMBING
The national park is known as one of Australia's top rock climbing destinations. And it's no wonder why. Its soaring granite structures provide the perfect crags and boulders to conquer. The best part, though, is that there are sections suitable for every level of climber, including newbies.
Led by Adventure Guides Australia, climbers of all experiences are welcome to get on the ropes. You can take your pick of half-day and full-day tours, both of which provide a comprehensive introduction to rock climbing fundamentals. As you learn about specialist knots, anchor points and simple manoeuvres, you'll feel inspired to take your ability to the next level. Then, get climbing.
CATHEDRAL EXPLORER EXPERIENCE
Looking to see the Cathedral Range from every perspective? Bright Adventure Company's Cathedral Explorer is a guided tour like no other in the area. Across this three-hour adventure, you'll scramble across boulders and climb rope ladders on your way to the summit. Then, it's time for a break as you appreciate the sweeping valley views.
However, there's more action-packed fun on the way back down, with rock climbing and abseiling adventures on your descent. You'll be led by an expert team, so there's no need for previous experience, either. Just pack some sturdy shoes and suitable clothing to complete this action-packed journey priced at $149 per person.
Swap Home for Victoria's High Country and tap into your adventurous side this summer. To discover more epic walks and outdoor adventures, check out the Victoria's High Country website.
Top image: Mount Buffalo, Visit Victoria

Published on February 10, 2022 by

Hudson Brown