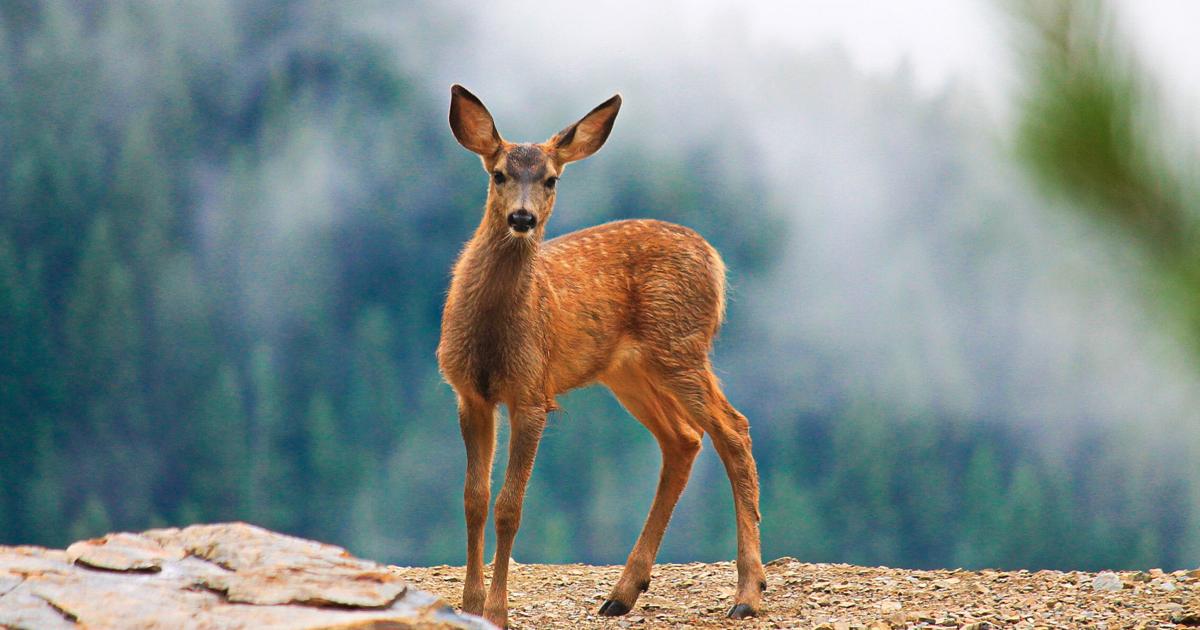 Outdoors: Honing the outdoors skills – Waco Tribune-Herald
The best enchiladas I've ever eaten came from a Dairy Queen. No, I'm not a tourist from Minnesota who came southward to see silos. I'm a dyed-in-the-wool native Texan who's eaten more enchiladas than peanut butter sandwiches, and I was as surprised as anybody when my friend Jack told me he wanted to stop off at the Sabinal DQ to get enchiladas on our way to his family's ranch near Uvalde last week.
The enchiladas were amazing, but the rest of the week spent with longtime friends and new ones in the great Texas outdoors has been legendary. The group gathers every January at the old homeplace that stands above the Dry Frio in a stretch of the river that's fed by springs, and even though most stream beds along the drive were bone dry, we were fishing, wading, and even having Polar baths in the clear, cold, flowing water.
Plans included a lot of fishing and hunting. cooking, picking guitars and banging drums, plus catching up with folks, but plans don't always pan out. Last time I was here, we caught fish, took down Axis deer, and I had enough to write about to fill a half dozen outdoor columns. But being outdoors is more than just hunting and fishing, and sometimes just knowing that you have those options available is enough.
That's not to say we didn't get our itches scratched in the blinds and wading through the stream, but when you're camping – or at least when I is – it's more about connecting to the natural world and the old ways of life enjoyed with friends you can trust with your life.
So I didn't shoot a buck or haul in a mess of catfish for the frying skillet, but the rest of the trip had been so rewarding that I don't even care. There are plenty of camping opportunities across the Central Texas region, whether at Corps of Engineers parks, state parks, or private land with owner clearance.
It wasn't that many generations ago that people had to rely on their outdoor skills for their survival. My grandparents hunted, fished, grew gardens, and otherwise figured out how to use natural resources to provide food and other staples of living, and with the uncertainty of the world today, it feels like a coin toss that'll determine if we'll be in that situation again.
It never hurts to be prepared, plus building your outdoor skills isn't as hard as you might think. YouTube has plenty of videos on outdoor skills, from tying the fishing knot to building a campfire to field-dressing a deer. Check it out. Follow the instructions. Practice with your friends and family. You will thank yourself even if you just use the skills and knowledge for some weekend fun.
Close encounters of the wild kind
It won't be long before all those rutting deer that spent the winter in pursuit of romance will have to face the consequences of all those nights in the fields. For deer and other species, baby season is on the way.
Pretty soon, a new crop of fawns will be dropping, and when springtime's warmer temperatures start to push people outdoors again, it's inevitable that there'll be some unexpected interactions between people and baby deer or other critters.
I have had a handful of face-to-face surprises with recently-born fawns whose mothers left them on a swirling bed of tamped-down grass, and I instinctively knew the first time that the mother wasn't too far away, but had to get a lunch break. And so i left them alone and things probably worked out fine – at least until the little guy sprouted ten points on top of his head. Yet that wasn't on me.
Wildlife encounters don't typically call for rescue and rehab, but if you come across an injured or obviously orphaned animal on your walk, there are places and people you can call. Most police departments have contact information for wildlife rehabbers, and a Google search will put you in the right place if you run into something in need after the midnight hour.
Here are some guidelines from Brandon Forrest of Cen-Tex Reptile & Wildlife Services, who provides rescue and rehab services to injured and orphaned wildlife in the area:
1 . Never attempt to feed or water. This can do more harm than good and often leads to the animal's death. Giving anything to a cold child will kill them.
2 . If at all possible, contact us before attempting to handle or move the animal. A lot of animals leave their own young during the day so we can better determine if it does in fact need help before disturbing.
3. If you do have to handle or even transport, please place in the dark box with a fleece scrap or towel. Wear gloves or try not to touch with your bare skin to protect yourself and the animal.
4. We help them all, from skunks to snakes. Please be kind to everything plus contact us if you come across an animal in need.
You can reach Forrest through the group's social media page. They are currently expanding services, and can sometimes come to your site to relocate or transfer the injured pet, but if not, they'll reach out through their network to get the nearest available person to respond.