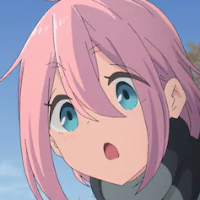 The Gang Builds a Camping Ground in New Laid-Back Camp Anime Film Trailer – Crunchyroll News
Anime film is set to release in Japanese theaters on July 1
There's little time to kick back and relax for Nadeshiko, Rin, Chiaki, Aoi and Ena in a newly released trailer for the upcoming Laid-Back Camp anime film, as the now-graduated cast work up a sweat to build their own camping ground.
The trailer also provides a fresh preview of Asaka's latest theme song for the franchise, titled "Sun Is Coming Up."
RELATED: New Laid-Back Camp Game Preview Teases Relaxing Mobile Outing
Character design updates for the gang's adult selves were released in March earlier this year, attached with details about what each member is individually up to:
Nadeshiko Kagamihara, who works at an outdoor equipment store in Tokyo
Rin Shima, who works as an editor for a publishing company in Nagoya
Chiaki Ogaki, who works for a tourism company in Yamanashi Prefecture
Aoi Inuyama, who works as an elementary school teacher in Yamanashi
Ena Saito, who works at a pet salon in Yokohama
RELATED: Laid-Back Camp Anime Film Gears Up in Latest Visual and Trailer
Based on the manga by Afro, Laid-Back Camp is directed by Yoshiaki Kyogoku at studio C-Station, with scripts by Jin Tanaka and Mutsumi Ito, character designs by Mutsumi Sasaki and music by Akiyuki Tateyama.
If you're a fan of chill slice-of-life anime, check out the first two seasons and spin-off of Laid-Back Camp, right here on Crunchyroll!
Nadeshiko, a high school student who had moved from Shizuoka to Yamanashi, decides to see the famous, 1000 yen-bill-featured Mount Fuji. Even though she manages to bike all the way to Motosu, she's forced to turn back because of worsening weather. Unable to set her eyes on her goal, she faints partway to her destination. When she wakes up, it's night, in a place she's never been before, with no way of knowing how to get home. Nadeshiko is saved when she encounters Rin, a girl who is out camping by herself. This outdoorsy girls story begins with this first encounter between Nadeshiko and Rin.
Source: Comic Natalie
Der shy man behind @Shymander, Liam is a timezone-fluid Aussie with a distinct fondness for anime, Eurovision and creating odd stats projects despite hating math.
Andere Topnews