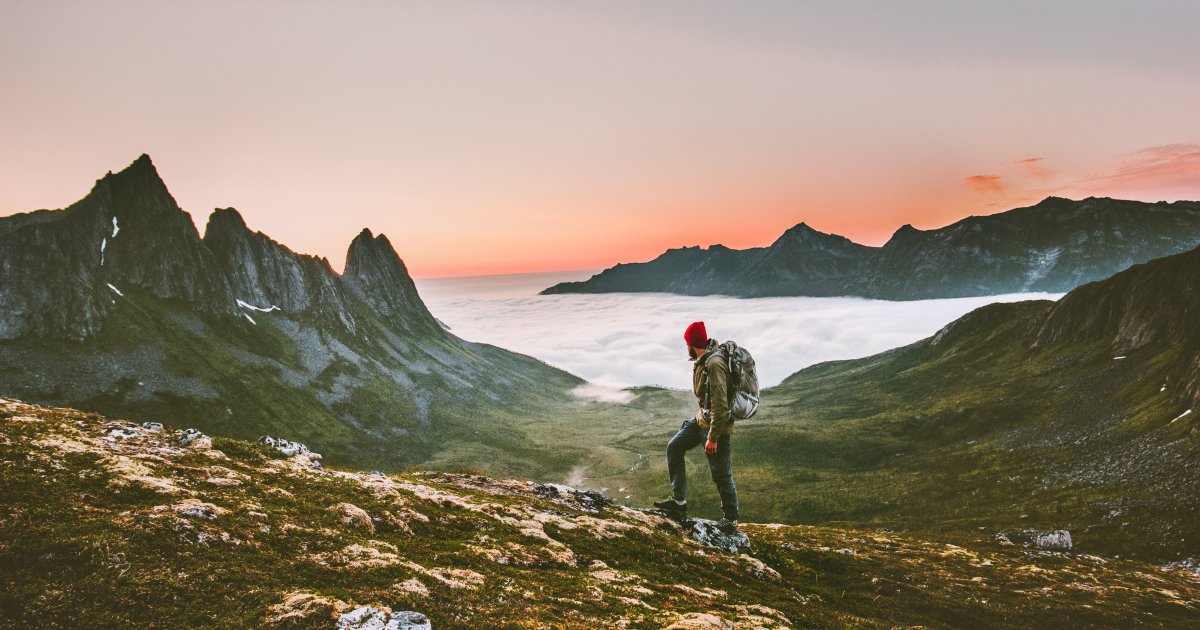 These will be the outdoor trends in 2022 – ISPO
ISPO.com: What do you see as the big trend topics that will shape the outdoor industry in 2022?
Lena Haushofer: Outdoor is becoming more inclusive, more diverse, more experimental. Today, outdoor no longer just means climbing the mountain in the most difficult conditions, but is accessible to everyone. The outdoor lifestyle has shifted – at the latest with the pandemic – to the city. Today, outdoor is mountaineering just like surfing in the Algarve or skating in urban areas. So outdoor and urban lifestyle will continue to merge.
And not only through collaborations between outdoor and lifestyle brands, but also with exciting projects from the cultural scene. The North Face, for example, has given a foretaste through its partnerships with Supreme or street artist KAWS.
Would you like to explain this fusion in more detail?
Outdoor products are simply better and better suited to the requirements of their users; from children's shoes that not only look different but are perfectly adapted to the ergonomics of kids for every growth spurt, to ski goggles that make no compromises in terms of function and design even with normal glasses underneath.
Many people have found support and quality of life in outdoor activities due to the Coronavirus pandemic. Will this trend continue in the third year of the pandemic?
The outdoor boom of the last two years has shown how important activity in nature is for body and mind. In 2022, in times of working from home and indoor restrictions, people will continue to find uncomplicated, safe and varied compensation from everyday life in nature.
This also means that outdoor is conquering the cities. And with that, the growing number of people working from home permanently will also change our cities in the medium and long term. Outdoor oases for breaks in between are becoming more and more in demand.
What activities and sports do you think will be in demand? Are there signs of revivals or completely new trend sports?
Closed gyms or yoga studios are what first brought many to personal training outside. Whether it's the pop-up yoga session in the park, street workouts or fitness sessions in the woods, sports are finding their way outdoors, into the fresh air. Even classic running will continue to boom in 2022. This is also shown by a look at the new ISPO Consumer Insights Report, in which trail running is among the top three sports among respondents even in the winter months. Also thanks to increasingly lighter materials with high performance in all weather conditions.
Training sessions in the fresh air are very sustainable – does that also influence new outdoor products and services that are now coming onto the market?
The outdoor industry is now playing a pioneering role, especially when it comes to sustainable materials. Manufacturers such as Jack Wolfskin, Patagonia, and On have proven with their new equipment made from recycled fabrics that sustainability doesn't have to come at the expense of performance, and they won the ISPO Award 2022.
In the meantime, almost all major brands have set themselves ambitious sustainability goals, whether in terms of CO2 emissions, circularity, or the avoidance of chemicals in production. The industry is pulling in the same direction here.
How do you think the industry is still changing?
For example, in the area of digital gadgets and apps. They are now ubiquitous even in the mountains or on trails. Smartwatch manufacturers and map providers have quickly recognized the outdoor trend. More and more apps or smart gadgets now offer extra modes for running, cycling, and even surfing or skiing.
The market here has become larger, but also more competitive. The good news for customers is that they can look forward to new offers and innovative features for training, tracking and sharing in the future.
So it's clear that the demand for outdoor products will remain huge. This increases the challenges in terms of the global supply chain crisis: Do you see a trend in how brands and retailers will deal with this in 2022?
On the one hand, it shows that brands that produce in Europe have fewer problems with their supply chains. They have been able to meet the increased demand very well in some cases over the last two years. That's why I think the question of shorter routes is becoming increasingly important.
On the other hand, we can see that re-commerce providers benefit from the difficulties in the supply chain. Second-hand marketplaces combine sustainability and bargains. Patagonia, Globetrotter, and most recently Haglöfs have proven with their successful second-hand stations that outdoor players can also profit here.
And stationary retail is also breaking new ground and establishing even more service and convenience for its customers when shopping in the store in order to set itself apart from digital retail. Experiences are the keyword here.
The Corona pandemic has not only posed enormous challenges for the industry, but also for Messe München. But this year there will finally be an OutDoor by ISPO again – from June 12 to 14. What can exhibitors and visitors look forward to here?
Each of us feels a great longing for live events: to finally have personal contacts again, and to meet with sports enthusiasts from companies and retailers; but also to be able to welcome consumer experts and sports celebrities. For this year we want to revive the special character of OutDoor by ISPO.
For this purpose, we dare a change of location and move from Messe München in Riem to the MOC. The advantage: It is more intimate, more familiar and still offers enough space for outdoor experiences. We want to guarantee exhibitors and visitors a great trade fair experience with community character. So it will be a colorful mix of new trends, great products and open exchange.
And of course there will be plenty of opportunities to test the latest outdoor gadgets directly on site. A walk through our OutDoor by ISPO not only takes the networking idea into account, but also shows the rapid development of the outdoor industry in the flesh: how outdoor and urban lifestyle are merging, how tradition and modernity are coming ever closer together, how brands are rethinking outdoor products and services – and doing so in a very short way. And let's be honest: What could be better than being able to see products three-dimensionally and touch them?
To ensure that we have a successful trade show, we have developed a safety and hygiene concept for it that has been coordinated with the health authorities and has already made successful presence events such as the IAA Mobility possible in 2021.
We are very much looking forward to the great reunion of the outdoor industry here with us in Munich.